Are you looking for a new profile picture or a unique and thoughtful gift? Provide a photo, written character description, or screenshot and I'll illustrate it in your choice of one of three styles.
Browse your style options and complete the form below to submit a request.
FAQs
How does the commission process work?

You are buying a custom-made, digital illustration based on a photo, screenshot, or description you provide.

1. Complete the form below to make a commission request

2. I reach out with an estimated timeline to deliver the portrait and to request the first payment. You pay half up front and half upon completion of the commission

3. I create a sketch and send it to you for feedback. We'll work together to finalize the sketch. You can provide up to two revisions to the sketch before finalizing

4. Once the sketch is finalized, I send you a draft of featuring portrait colors and a background (if applicable). We work together to finalize colors and background. You can provide up to two revisions before finalizing

5. I send you the final file along with a request for the second half of the payment
How long does it take?

Time to delivery of a commissioned work depends on two things: the illustrator's schedule and how quickly you're able to respond to feedback requests.

Once I receive your request, I will provide an estimated timeline for delivery. If you need your image by a certain date or in a certain timeline, please let me know so I can give you an accurate assessment of whether I'll be able to meet the deadline.
Are there restrictions to how I can use the image?

Commission images are for personal use only, not for commercial applications. Please do not, for example, print the image onto a mug that you sell to others or use the image a company logo.

You can use the image as many times in as many places as you like. You may also print the image onto physical objects and, for example, give those objects as gifts.

If you have questions or would like to arrange permission to use the work for commercial purposes, please contact orders@webeasties.com



What if I want something slightly different from what's offered below?

I'm happy to discuss commissions in other styles, with multiple subjects, and other customizations. Please provide that info in the commission request form.
Sweet Portrait
A cute partial-body illustration featuring clean line art, halftone textures, and a simple background.
One of of our most popular options, this style is especially well-suited to profile pictures on social media apps!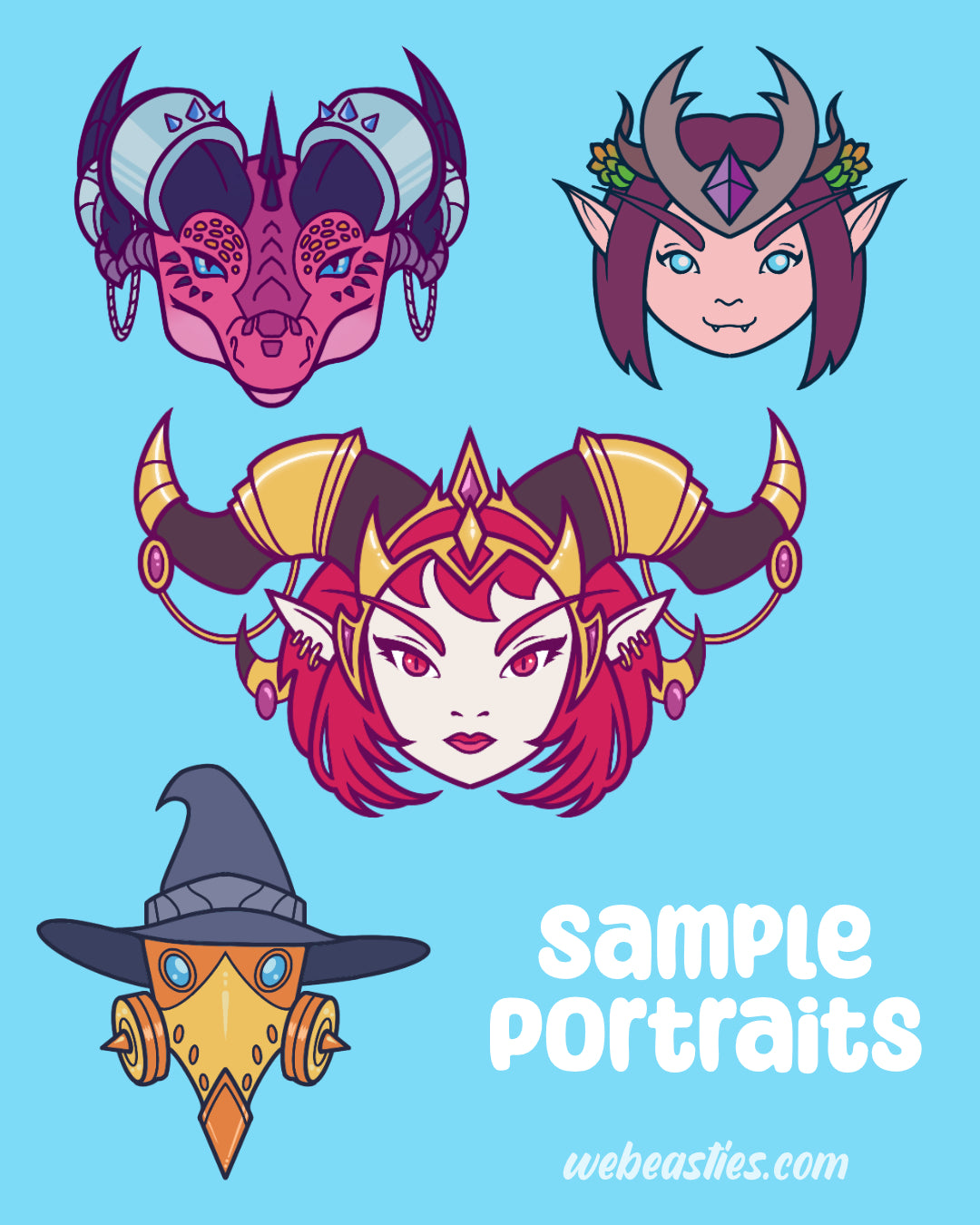 Clean and Bright
The Clean and Bright style features clean linework and bright colors. Great for portraits of people and characters with distinctive faces or head wear, or where you want the face of the subject to be front and center.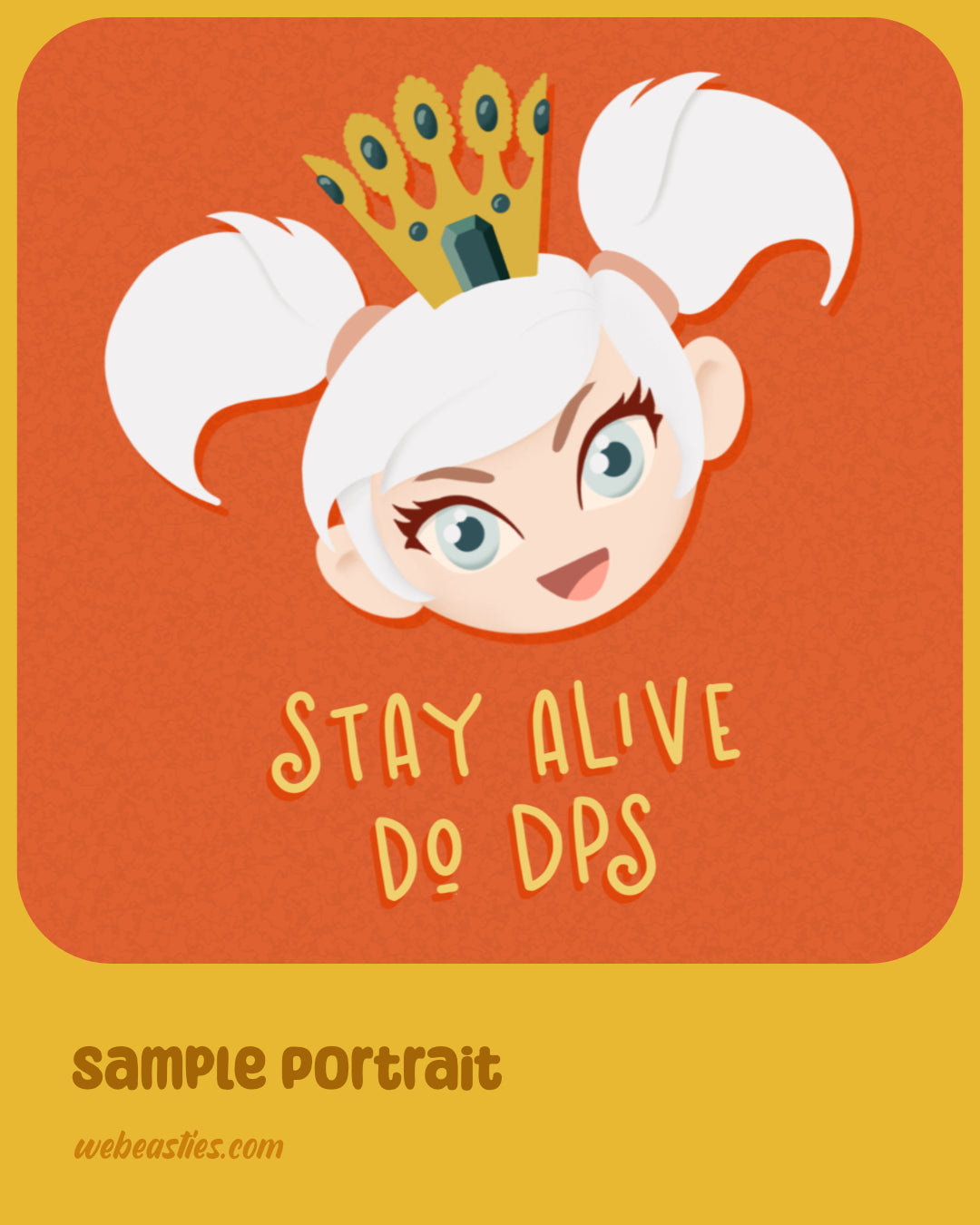 Color-blocked Cuteness
These portraits feature bright colors, subtle textures, no line work, large eyes and no nose. Make cute characters even cuter or give serious subjects a little joy and sparkle.